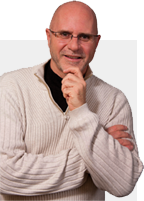 Anyone who has worked with John Hall has always been impressed by his passion and unwavering enthusiasm for design. Directly after his completion of his design degree John jumped head first into the kitchen and bath industry; 29 years later John is still going strong. One element that makes John stand out among designers is his belief in using education as a tool. John has been offering classes, seminars and webinars for the past 25 years to the greater Cleveland community. As early as 1984 John has been recognized and awarded for his accomplishments not only in Ohio, but all over the country. John is an Allied member of ASID ( American Society of Interior Designers) and won the 2005 Interior of the year award along with the NARI 2011 kitchen of the year award. He is also a member of the NKBA ( National Kitchen & Bath Association) in which he holds the title of Certified Kitchen Designer. Some of Johns favorite projects include a vacation home on Sanibel Island, a retreat in Montana, and a beautiful home in Steamboat Springs. Johns local projects have been featured in Cleveland Magazine, The Cleveland Plain Dealer, and on numerous kitchen and bath tours.
Johns greatest pride and joy is his family. John is married to his lovely wife Dawn and together they have 6 children along with their golden doodle "Pebblz". John's interests include hiking, swimming, yoga, racquetball and biking.
The Hall Design Group
Established in 2006 by owner John Hall, The Hall Design Group offers to you a fresh approach to the kitchen & bath remodeling industry. With over 29 experience in the kitchen and bath business John brings excitement and passion into the business which is reflected in his work. The Hall Design Group has taken a virtual approach in that John Halls showroom is virtual in nature. This approach benefits you the homeowner in that you are not the one that will absorb the overhead costs that go along with the owning of a physical showroom. John has cabinet displays around various locations in which he takes you to see the multiple lines that are offered to you. Whether you are looking for a "design only" service or are looking to have someone do a "turn key" project then The Hall Design Group is happy to assist you as you move forward to create your dream space.