Home Remodel Classes, Seminars, Webinars
John Hall is a firm believer in educating rather than selling. With this philosophy the hall design group offers exciting educational opportunities for those thinking about remodeling their kitchens or baths. John Hall is widely recognized as the industry leader in the kitchens and baths and brings his passion of design to an educational setting.
Check Out Our Design Guides
I am proud to introduce "A Design Guide to Distinctive Kitchens". This guide has proven to be a valuable tool for those who are thinking about or are in the process of designing your kitchen. I have captured 29 years worth of experience within the guide and everything that can go into a kitchen can be found within the guide along with hundreds of colorful pictures to help visualize as you plan your dream kitchen. Topics covered in detail include cabinetry, appliances, countertops, flooring, sinks and faucets, lighting and much more. The book was designed in a workbook format with checklists after each section so you can keep track of your selections as you move on with the planning of your dream kitchen.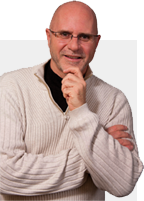 Allow Me to Explain Our Home Remodel Services
Thank you for your interest in The Hall Design Group. As you view the website, you will notice that we have so many things to offer you. We offer everything from "Design Only" services to a "Full Scale Remodel". The Hall Design Group also offers cabinetry to meet your product and budget needs. By being a virtual showroom and not having all of the overhead that is associated with a showroom. You will find as you venture forward into the site that we have the products and services to meet your every need and also at a great value. Please feel free to contact me with any questions that you may have. The Hall Design Group offers you 29 years of experience and a virtual showroom to help fulfill all of your home remodel design needs.