Recently I had the opportunity to visit the Leicht studio outside of Stuttgart Germany. As usual I was not disappointed and came away so excited to work all of their new innovations into my designs. Leicht is the leading innovator in European design and always stays ahead of the curve when it comes to design. Leicht's vision is appealing to my clients and I truly enjoy specifying their product. It allows me to be creative and gives me all of the needed tools to create a unique space for each client to be proud of for many years to come.

Some of the many new ideas I noticed on my visit this year was the use of more textures into the design. I noticed that wood is being used in more places than just the cabinet fronts. Leicht uses wood in wall panel systems now with hidden storage behind. Also, I am noticing that the wood tops are distressed in many cases. The doors now also seem to have more texture. Whether it be a wood door or in many cases I am seeing oxidized stainless looks along with the use of concrete in many cases. Here in the states we look for that "industrial" look and Leicht is accommodating with product to do so.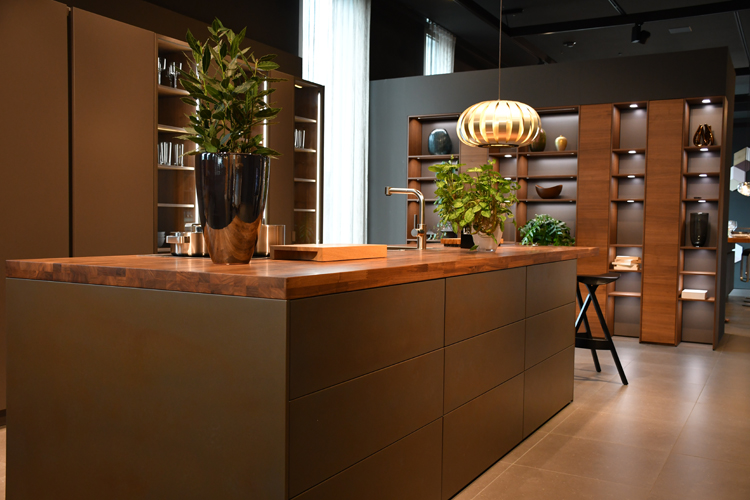 Another feature that caught my eye was the use of LED lighting within Leicht's system. We can now find it within the drawers so when opened your cabinet is lit from within. Also, their rail system is now backlit along with their splash shelves. Not only does this create a functional use but is ever so aesthetically appealing. Leicht is even giving us the option to locate the lighting under the counters for a fabulous look.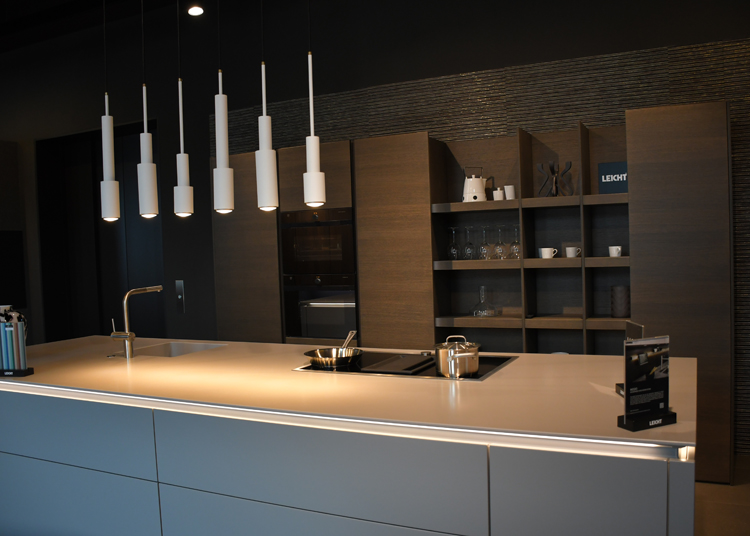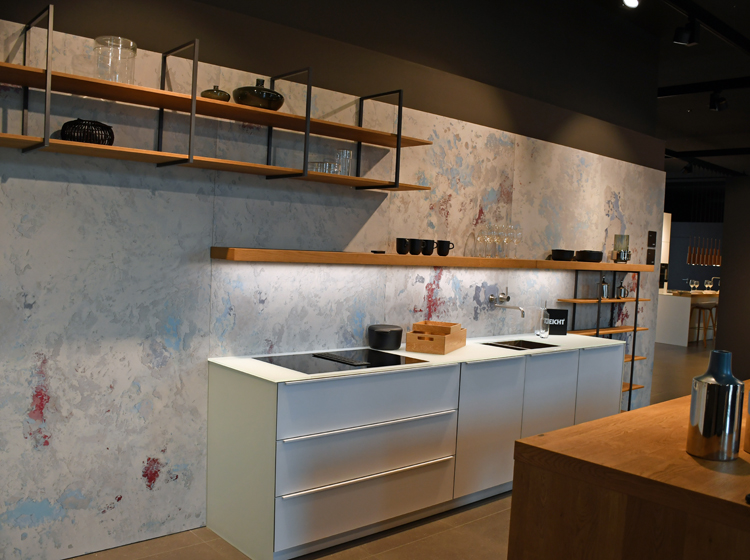 Probably my biggest surprise on this visit was the use of color and texture into the design. Traditionally the Europeans are minimalist when it comes to walls, floors and counters. I noticed the use of splashes of color into the space. The use of this process allows me to truly individualize each clients space. Leicht has also introduced some really interesting cabinets colors that act as a foundation to the excitement.
Want more European inspiration? Check out the Leicht Innovations from 2018!
https://www.thehalldesigngroup.com/wp-content/uploads/2019/09/l2.jpg
500
750
John Hall
https://www.thehalldesigngroup.com/wp-content/uploads/2016/11/hall-logo158.png
John Hall
2019-09-26 10:24:00
2020-06-16 14:12:47
European Innovations 2020