The Kitchen Island: A History
When I start the design process with a client it seems number one on their wishlist is an island to act as the center point of the kitchen. A client this past week gave me an article from the Food & Wine February 2019 magazine titled "An Island Is Born" in which I found very interesting and would like to share some of the most intriguing points with you.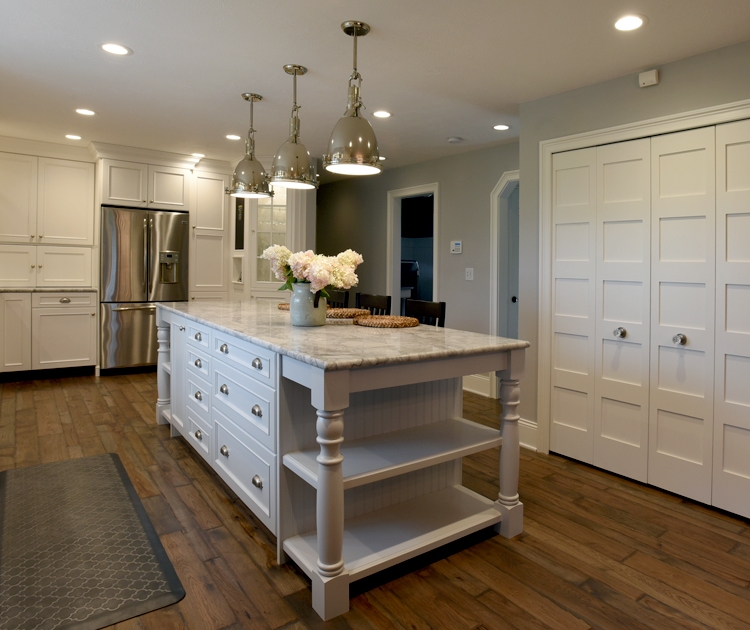 The concept of the island started in the 1800's where a traditional European home usually had a worktable in front the hearth or stove. In the 1930's Franklin Lloyd Wright designed a kitchen for a client whose wish was to have a kitchen that would let her stay in touch with her guests as she prepared the meal. Architecture in the 1940's tended to move the kitchen to the center of the home and there we saw kitchen counters that opened to the rest of the house "controlling all activities".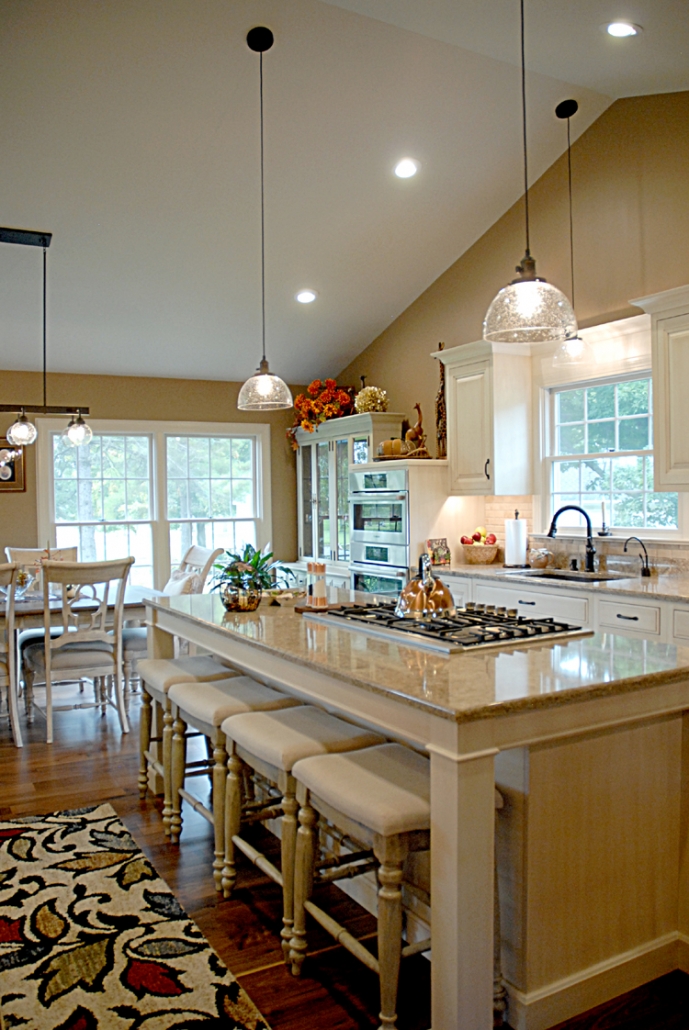 The 1960's saw the introduction of one of America's s culinary's treasures, Julia Child's. Julia's concept was to work at the cooking center and be able to talk with her guests simultaneously. The counter doubled up as both a workstation and a stage. The 1970's continued to bring on the concept of open floor plans and we start to see more of the idea of having works zones in the island. The 1990's introduces us to the Food Network and the fascination with professional cooking. American kitchens become more "professionalized".
The 2000's changed everything. At this time people were requesting to maximize the islands use by including sinks, dishwashers, ranges and under counter refrigerators. And that leaves us to today where most of the time the island is meant to be clear of cooking and sinks activities and used solely for a work and gathering space. Many times designed to create a solitaire furniture feel.
Looking to remodel your kitchen? Check out our kitchen remodel services!
https://www.thehalldesigngroup.com/wp-content/uploads/2019/09/oswald.jpg
645
750
John Hall
https://www.thehalldesigngroup.com/wp-content/uploads/2016/11/hall-logo158.png
John Hall
2019-09-26 10:10:32
2020-06-16 14:12:47
The Kitchen Island: A History